Custom Simulation & Smog Chamber Design And Manufacturing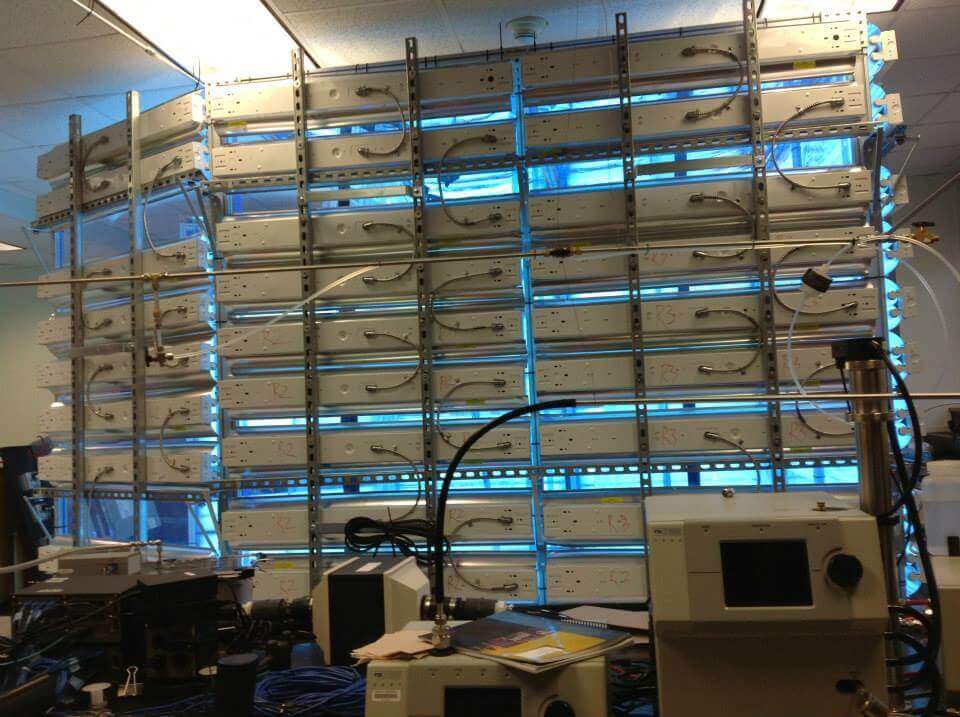 Climate Change Research. As global warming threatens our planet, more and more research facilities devoted to the study of climate change use simulation chambers (sometimes known as smog chambers) heat sealed from FEP and PFA films to create a controlled environment in which to perform research.

Engineers at Ingeniven designed the very first smog chamber used by Carneige Mellon University almost 20 years ago. Since that time we have helped dozens of researchers from all over the globe design and produce simulation chambers ranging from small desktop simulation enclosures to huge chambers that are literally a "walk in" laboratory.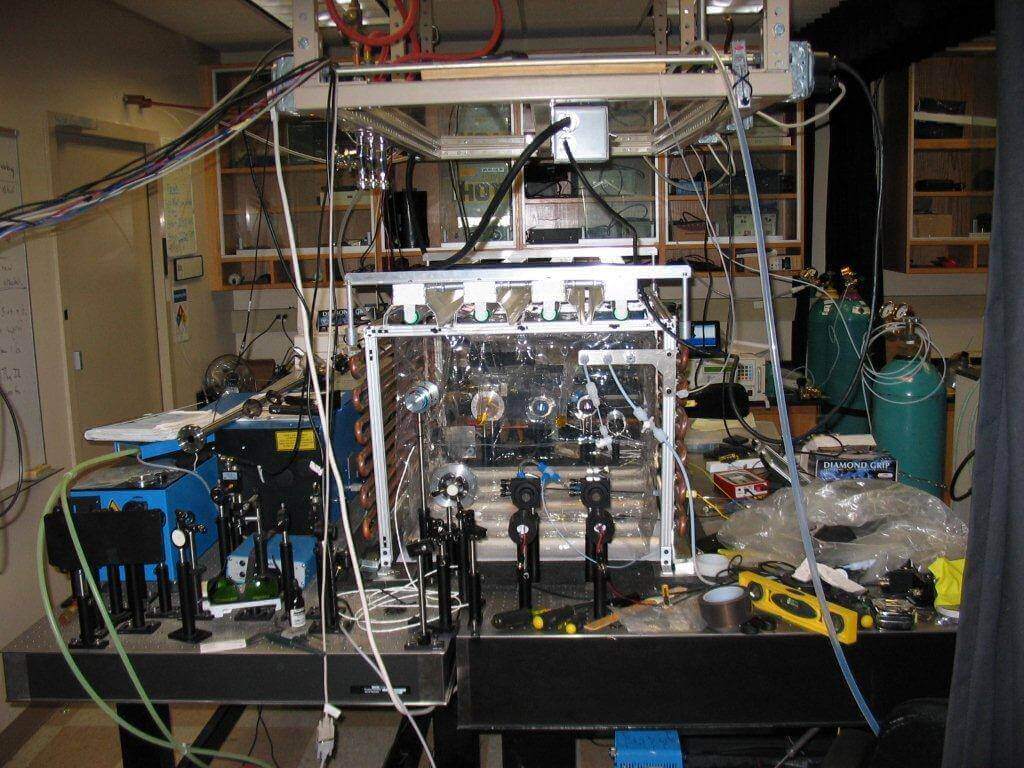 Many of the simulation and smog chambers currently in use by universities and private agencies across the world have been personally designed and fabricated by the founders of Ingeniven.
Ingeniven can advise you from the beginning with design help to assure the perfect solution for your needs. We work with you to design the chamber that is right for you regardless of its size or number of ports. We also offer a standard range of economic chambers.


If you need a small desktop smog chamber or an extremely large "drive in" simulation chamber Ingeniven can help you.
Expert installation and deployment is always available and we can assist you with a one step solution.
If you currently have a chamber that has damage or distress, ingeniven can repair and restore your chamber to great working condition.
Let Us Design And Fabricate Your Custom Chamber Today!
Material Data Sheets
---
Purpose and Uses of Smog Chambers
Smog chambers are used to investigate synthetic atmospheres comprising naturally occurring hydrocarbons as well as hydrocarbons from human sources….

Smog is a term that is derived from the words Smoke and Fog. It is created as a result of photochemical reactions between sunlight and both naturally occurring and man-made pollutants. Scientists from around the globe use smog chambers to create a "Synthetic" environment where they can measure the effects of airborne compounds and how they react to changes in the atmosphere. Smog chambers have been used for years to simulate natural and man made conditions.

Scientists are now able to predict the toxic potential of airborne compounds to individuals or groups in a certain geographical area as a result of smog chamber technology.

Smog chambers are typically very large enclosures that are made from (FEP) Fluorinated Ethylene Propylene film, .005" thick. They are typically supported by an external framework that keeps them deployed while being used. They have inlet and outlet ports that are typically located at opposite ends of the chamber, some type of circulating fan to mix the chamber components, and a re-sealable method to allow entry and exit of the chamber.

Teflon FEP is a perfect choice due to its light transmission properties in a variety of wavelengths. It has low permeability to most chemicals and is readily sealable into a variety of custom shapes.

When designing your chamber think about the size, how it will be deployed, is it going to be moved often, are people going to walk around it constantly, do you need to get in and out of the chamber, inlets/ outlets manifolds for multiple ports. These are all important factors to consider. The best way to design your chamber is to sketch it out with all of the things you need and then ingeniven will develop a chamber to your exact specifications.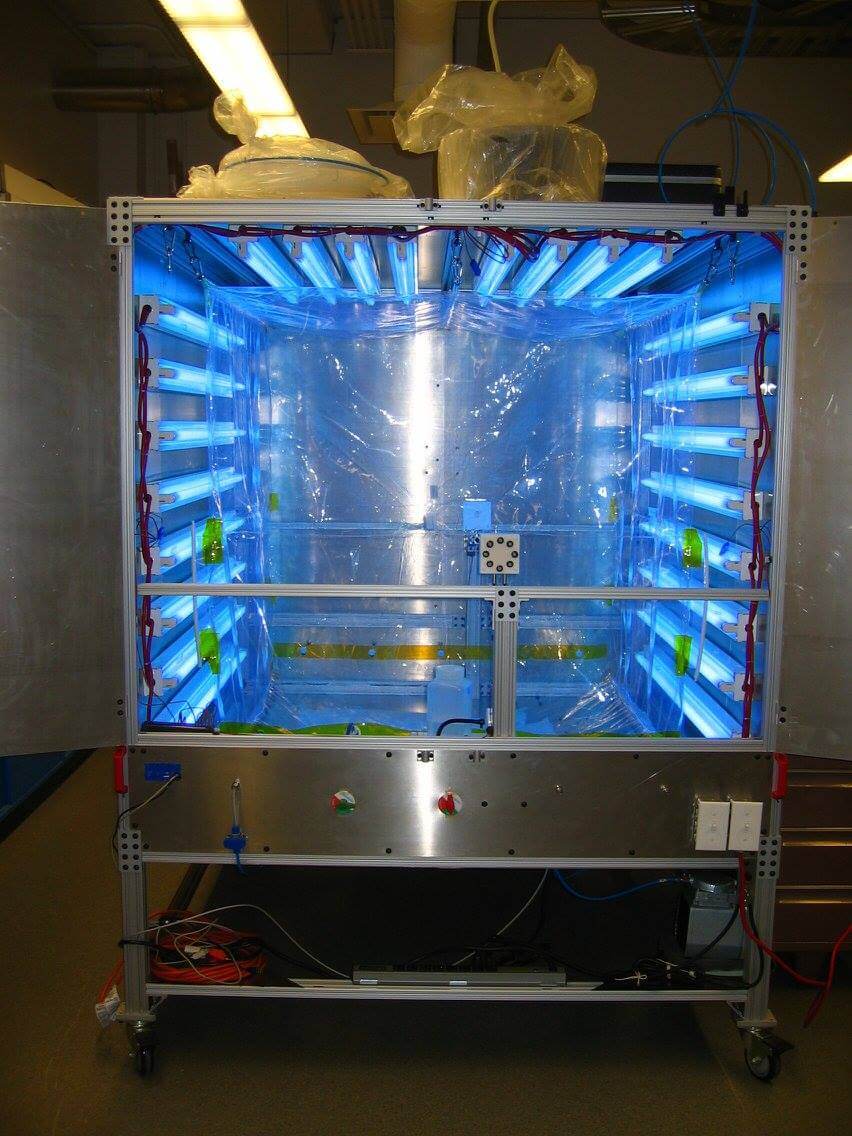 High Performance Film Custom Manufacturing