Posted September 15, 2012
---
Ingeniven Puts Two Fluoropolymer Bag Products Onto The International Space Station (ISS) in 2014.
Over the past few years, Ingeniven has been working closely with NASA to develop high performance Fluoropolymer bags and custom simulation chambers for the international space station. Engineers from Ingeniven, Wyle Life Sciences, and NASA have worked together at Ingeniven over numerous visits to produce initial prototypes, first article, and finally flight ready bags.
In a collaborative effort, the engineers at Ingeniven and Wyle Life sciences have developed a Teflon Glove bag that will be used for conducting life science experiments on the ISS as well as a multi layer waste storage bag that stores a caustic mix of acic and bio waste at high pressure.
The engineering that goes into every custom bag that we design for the ISS is a result of years of experience working with high performance plastic films and state of the art sealing equipment.
The glove bags presented us with the problem of making a single design that could be used by any astronaut. Arm lengths, hand sizes, ease of loading the bag with gear were all incorporated in our design. Our biggest challenge was developing a process that bonds nitrile gloves to a fluoropolymer film.
The waste storage bags required us to produce seals in multiple layers of heavy gauge FEP film while maximizing peel strengths and maintaining high elongation. Ingeniven created custom heat seal bar configurations that produce superior welds with a minimum of loss of physical properties along the weld/ film interface. We were able to maintain consistent elongation of well over 200%.
Vacuum Bag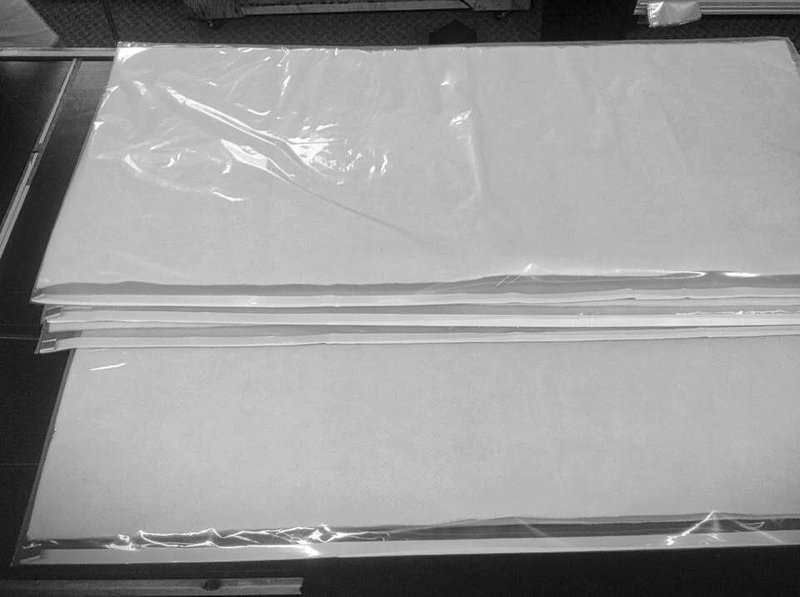 Triple Layer Bag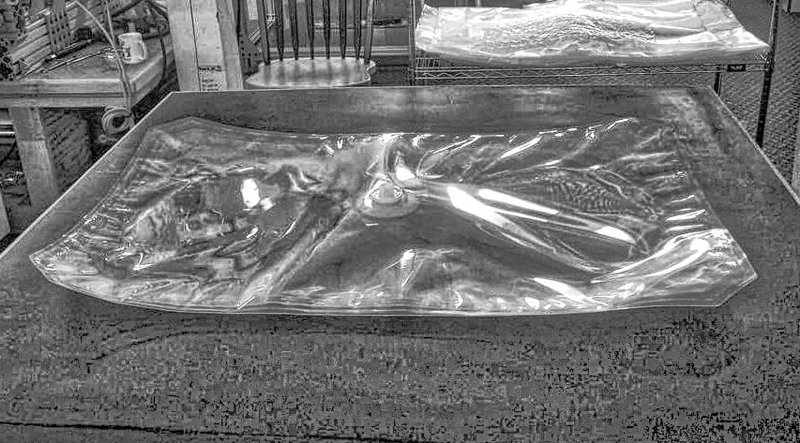 NasaPhoto5
NasaPhotos2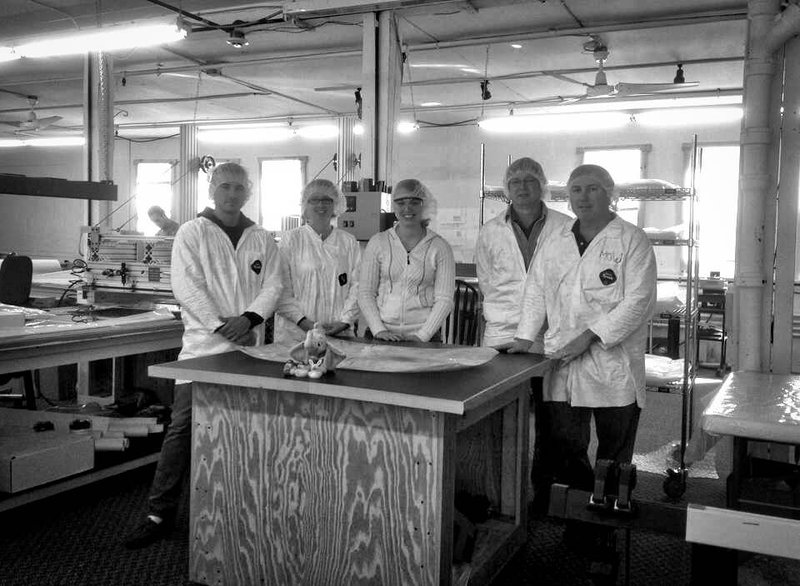 In the end, our products met and exceeded the rigorous demands of Nasa's critical flight requirements and we were able to put two new high performance bags into orbit in from Houston Texas in 2014.
High Performance Film Custom Manufacturing