---
Ingeniven and Aquastorage: A partnership forged from collaboration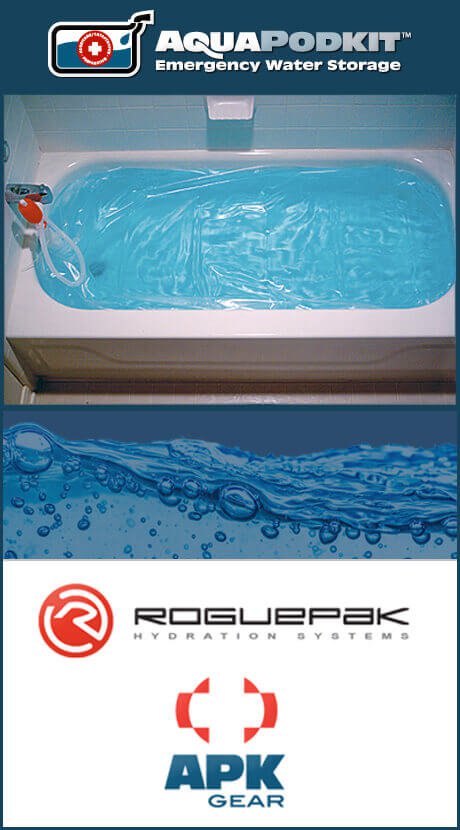 With a seemingly greater number of violent storms and natural disasters causing power outages and emergency situations across the globe, being prepared is crucial. Food, water, and shelter are a primary concern for people in emergency situations. When facing emergency situations, it is critically important to have a clean supply of drinking water. Typically, storing water in open containers is effective, but only good for the short term and within a few days, water can become contaminated. Through life experience, factual information provided by organizations such as the CDC as well as popular fictional triggers like A&E's show Walking Dead, people are more aware of the importances of being more proactive in their preparations for emergency situations.
When Dave Dodgen, the inventor of "Aquapod" and owner of Aquastorage (Texas), first reached out to Ingeniven, Mr. Dodgen was looking for materials and solutions that would improve the durability and development cost of their products. What he found though, was a partner in Ingeniven that could help his business not just in manufacturing, but in the design of new products.
A key requirement for ALL Aquastorage products is that they be made in the USA. Bags made overseas on high speed sealing equipment do not generate the quality that Aquastorage insists on. With the help of Ingeniven Aquastorage was able to improve the design by recommending an alternative high performance film. Ingeniven then assumed the daily fabrication of the 'Aquapod Kit",their emergency water storage system that is available to the consumer.
The idea was simple…. Produce a liner and dispensing system that would allow anyone to keep drinking water clean for long periods of time in the home with the quality of film and heat seals to exceed USDA standards. The result was a liner for a standard bathtub with a USDA/ EPA approved material that is easy to fill and dispense. "Our job was to take an existing design and improve quality and performance. Our ability to consistently produce superior welds and monitor incoming film quality from our supplier on every bag makes it a perfect fit
" says David Midgley Jr. of Ingeniven. "The need for emergency water storage and personal hydration is a huge new opportunity, and working with Aquastorage on numerous new designs and products is fun and exciting."
High Performance Film Custom Manufacturing