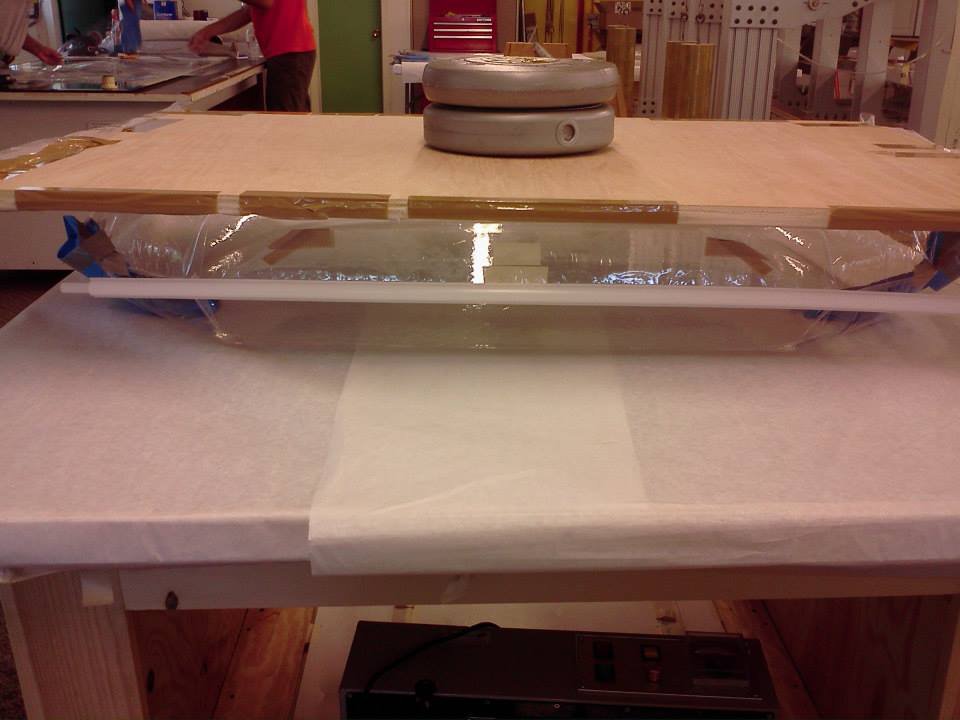 ---
David Midgley Jr. Talks About Custom Glove Bags and Simulation Chambers
One of the common requests we receive here at Ingeniven is for a high performance fluoropolymer bag with gloves attached. They are commonly referred to as "Laboratory glove boxes" or "Inflatable glove chambers".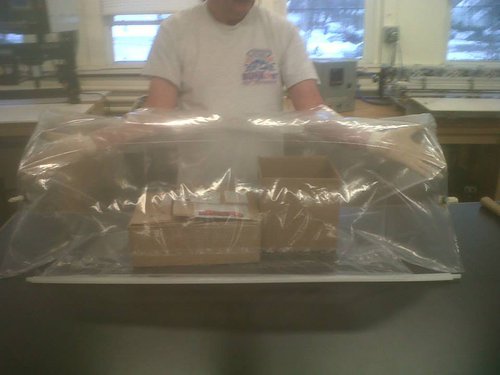 Glove bags create a miniature lab environment that isolates the contents from the user. Harsh chemistry, bio-hazards, and noxious fumes are contained safely in a vented chamber while the operator is protected. The ability to work on hazardous chemicals in a safe environment is crucial in many fields, and large heavy glove boxes are not always convenient people have. Ingeniven has worked with engineers and field researchers from around the world to develop unique and portable custom glove bags. Our custom glove boxes are uniquely tailored to the needs of whoever is going to be using it. The type of fluoropolymer film, the shape of the gloves and bag, and the size and style of the opening that allows for items to be worked on in the glove bag can greatly change depending on the intended use. When combined with the fact that fluoropolymer materials do not support combustion there is an extra level of protection for the user.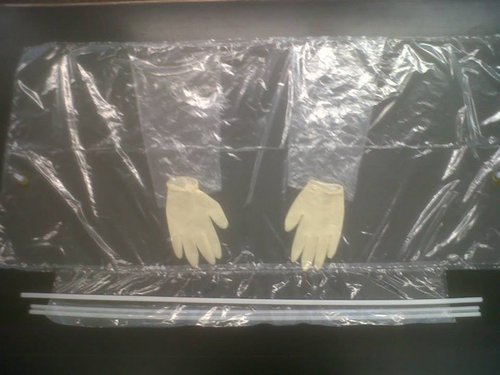 The use of a high performance film version of a glove bag was first introduced on some of the early shuttle missions. The small stowage space and light weight of a film as opposed to a rigid material for the glove bag walls were considerations that NASA had taken when they first contacted us. When the engineers at NASA asked us to develop custom glove bags for use on the International Space Station we faced a number of challenges. Each astronaut had different size hands, arm lengths, and glove preferences. Bag openings had to be 100% leak free when closed, and the unit had to deploy easily. As a result, Ingeniven developed a unique process to bond two dissimilar materials thus opening the door to offering different glove materials with a Fluoropolymer film.
One of the more unique bags we designed was for a research group in the U.S. Army. They wanted to be able to have a rigid laboratory surface mounted inside the bag, and an external frame that held the bag in place. We also put in two fill ports that allow for gas to be pumped in and extracted. Because they only wanted one bag, and because there would be many different sized people using it we also had to create a design that would be comfortable for all to work with, the first bags that we produced had gloves that were made from the same material as the bag itself, but because the hand size of the people using the bags varied greatly and because the film we were using for the bags themselves did not allow for a lot of stretching we changed our design and came up with a unique way to bond a glove made from a different material to the fluoropolymer bag.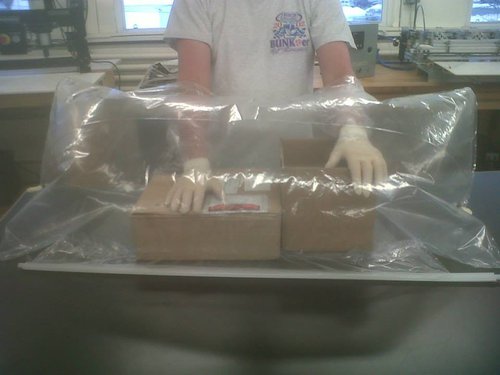 In some circumstances a glove bag does not provide enough room or gloves might not be needed for the experiments our customers are performing. For these applications Ingeniven can provide custom simulation chambers. These simulation chambers are used for a variety of experiments, but most commonly they are used for environmental testing, because they are completely customized the size and design of these chambers can greatly vary depending on the needs of our customers.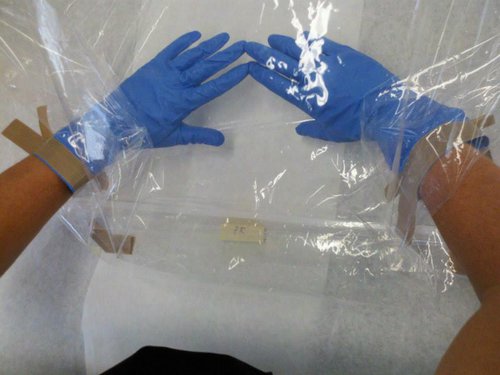 Every simulation chamber we make here at ingeniven is unique. We have built simulation chambers ranging in size from 1'x1'x1' all the way up to 12'x20'x12'. Fill ports, hanging structures, multiport manifolds, frames with custom lighting fixtures are just a few common additions to our chambers.
Our chambers are currently being used at; MIT, Umass, Harvard, University of Toronto, UNH, and Alberta, just to name a few. All of our chambers are designed to withstand the rigors of long term use. Over continued sue sometimes a chamber can be punctured or torn and since no one wants to replace an entire chamber Ingeniven offers field support repair and maintenance to all of our chambers and glove bags.
Small or large bags alike Ingeniven continues to offer the highest quality chambers available and frequently update our processes to continue to do so.
High Performance Film Custom Manufacturing